Baldur's Gate: Tales of the Sword Coast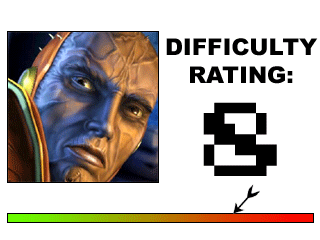 Publisher/Year:
Interplay, 1998
Genre:
RPG
Difficulty
earmarks:

Instant death scenarios (common)
Complicated character construction
High time/focus investment
Occasional glitching

Time for 1 run:
20-30 hours
Primary
Contributor:

The Baldur's Gate series more or less inspired "Hardcore" as we define it. It's brutally difficult to the uninitiated and requires copious amounts of meta-gaming know-how in order to defeat without reloading. It was the first game that soulmata and ThunderClaw actively corroborated together on developing strategies to play from start to finish without dying or reloading.
Character Creation and Party-Related Guides
[
edit
|
edit source
]
General Reference Material
[
edit
|
edit source
]
Meta-gaming, tactics and survival tips
---