Overview information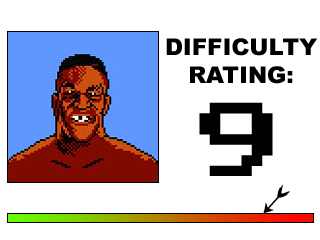 Publisher, Year
Ubisoft, 2006
Genre
FPS
Difficulty
earmarks

Instant death scenarios (common, almost constant)
Incredibly unforgiving combat
Slow character building
Occasional bugs

Time for 1 run
5-10 hours
Contributors

Dark Messiah of Might and Magic is one of Ubisoft's most amibitious releases as they tried to make a world they could build upon with as little scripting as possible. It was a moderate success, with an amazing combat engine and an incredibly rich and interactive game world. The environment is a huge asset in Dark Messiah, much more so than any released as of the time of this writing in 2007. This game is also one of the rare "First Person Slashers" that have a strong focus on melee combat without much focus on character development. However, the game has its own battery of disappointments, such as short and mildly repetitive gameplay, limited numbers of decisions, ridiculously underpowered skill trees, an ending that is beyond terrible and digustingly bad multiplayer. All this, combined with the new and incredibly xenophobic version of SecuROM that is included in the DVD version of the game and standard array of STEAM complaints frustrated a huge number of gamers and devestated the game's sales numbers. It is still possible to obtain the "Limited Edition" version of the game 9 months after its release. Despite all this, it's easy to admire the ongoing effort toward a more realistic world with more enjoyable and resourceful combat. Indeed, the largest tragedy to Dark Messiah's sales failure is that it is all the more unlikely that we will ever see a full RPG that builds on Dark Messiah's work.
This guide assumes you will be metagaming. If you are not, then the game becomes a bit harder due to a number of instant death traps that you cannot legitimately detect without the skill Burglary. The difficulty mode used is the most extreme: Hardcore.
Also, a distinction must be made between the Hardcore difficulty and the hardcore rule set for this guide. Hardcore with a capital H refers to the difficulty setting, whereas hardcore with a lowercase h refers to the rules regarding never dying or reloading.
General Reference Material
Walkthrough
---